Modernize your home by replacing those old, dingy Acoustic Ceilings (AKA: Cottage Cheese) with a new modern look. It's the best thing to improve the interior of your house.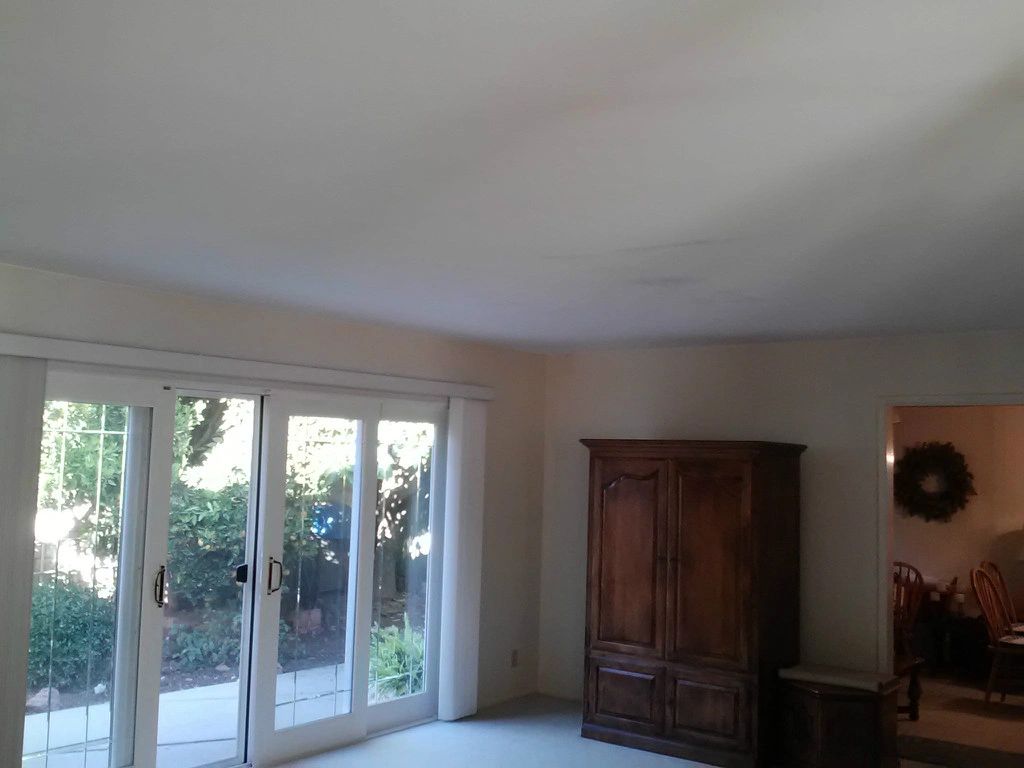 Furnished houses Acoustic Ceilings Removal, is our specialty. With
full preparation, we will mask walls, doors, fixtures, furniture, remove old acoustic, refinish, and apply smooth, orange peel, knockdown, or hand textures, and paint them. "No mess", "No fuss", usually 1-5 days while you stay in home. We can also renew the existing Acoustic Ceiling by applying a new layer of acoustic, or by painting them.
There's no need to make multiple calls and set up different appointments for your Acoustic Ceilings removal, plaster patching, hand/spray textures, and water/smoke damage. Call Mike Keys, make one convenient appointment, and we will take care of everything on your "To Do" list.
We arrive at your home on time
We provide free-estimates
No project is too small
Our craftsmen are company employees
We guarantee our work
Over twenty years experience
Fully Licensed (California license # 416345), Bonded and Insured.
Mike Keys
(805) 208-6281
mike@keysacoustic.com
We accept all major credit card companies